If you need help, call +44 2892 640 827
Our Product
Whether at home, at work, out and about, or preparing for the new normal in a post lock down communal space, Pursan® has a format to suit you.
Our aim is to inspire good hand hygiene by producing top quality hand care products that can easily fit into your home, pocket, and workplace.
Pursan® is ideal for use in any environment where conventional hand washing is not available or simply in addition to your usual hand washing routine.
Why Choose Pursan® ?
• Contains 70% Alcohol.
• Leaves hands feeling Clean & Fresh.
• No residual smell.
• No sticky residue.
• Moisturising properties.
• Available in: 1L, 500ml, 100ml or 60ml bottles.
• Multipurpose – can also be used as a surface cleanser.
• Produced in Northern Ireland to ISO 9001 & ISO 14001 standards.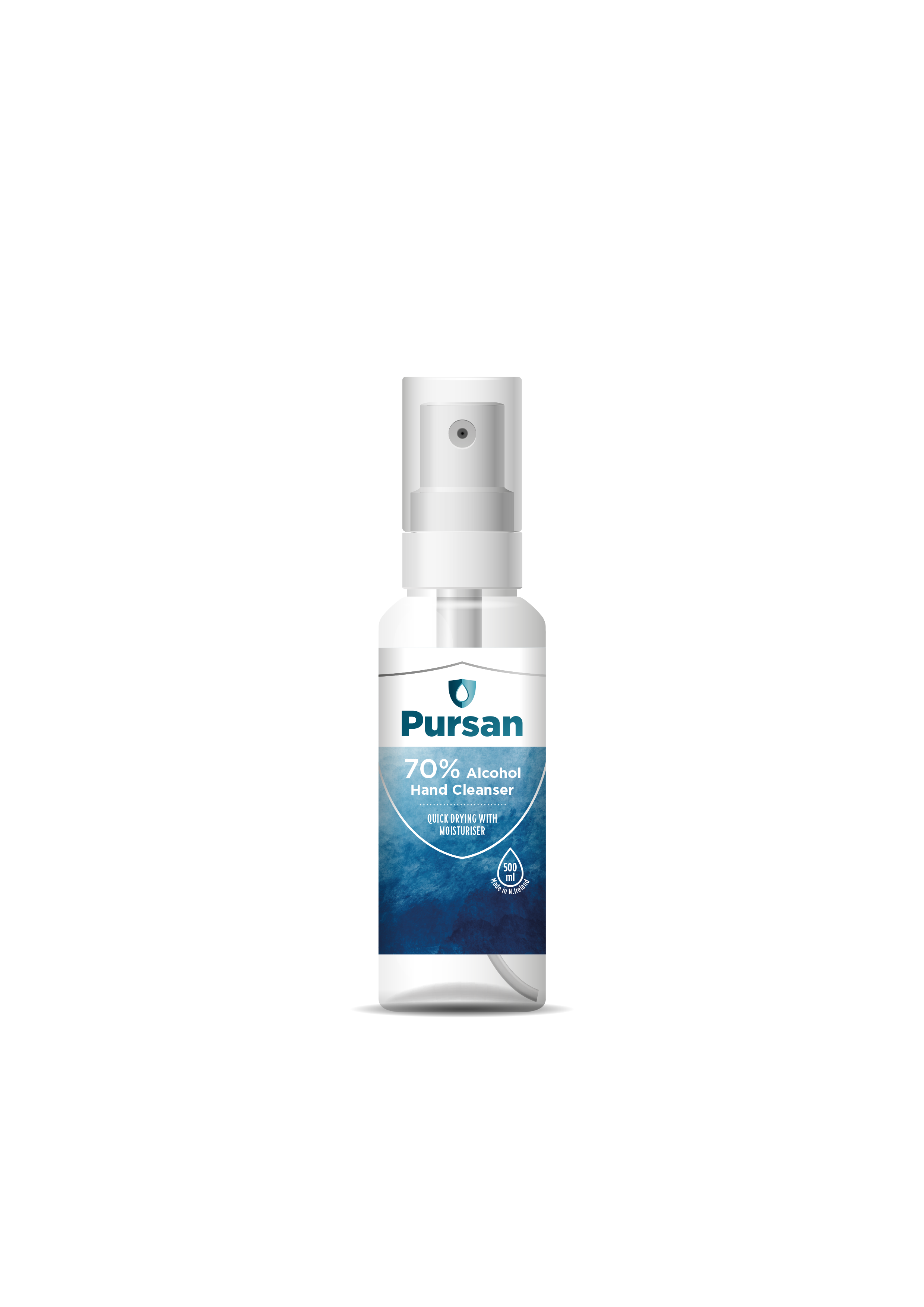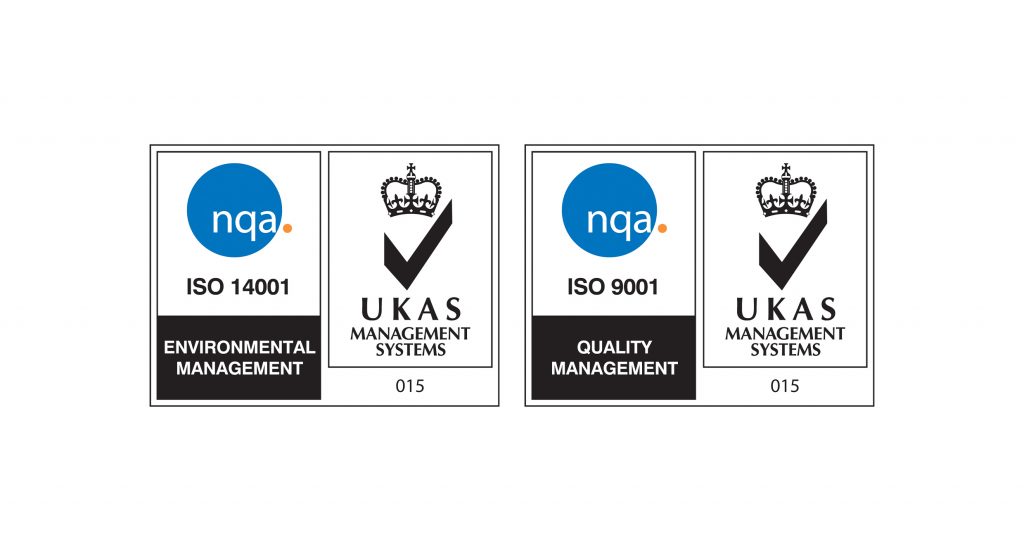 ISO Standards
We have been awarded two ISO certificates.
ISO 14001 is an internationally recognised standard for environmental management systems (EMS), this principal management system standard specifies the requirements for the formulation and maintenance of an EMS.
Quality Management Systems ISO 9001 ensures that effective processes and people are in place to consistently deliver a high-quality product time after time.
Factory Tour
Pursan is produced in our factory in Lambeg, Northern Ireland. We boast a 17.5-acre site, with over 250,000 sq ft of factory, warehouse, and office space. We have multiple production lines with state-of-the-art machinery dedicated to producing Pursan.
Staff welfare is one of our main priorities, therefore we have rearranged our factory layout to facilitate social distancing, introducing Perspex screens to offer an extra layer of protection for our valued employees.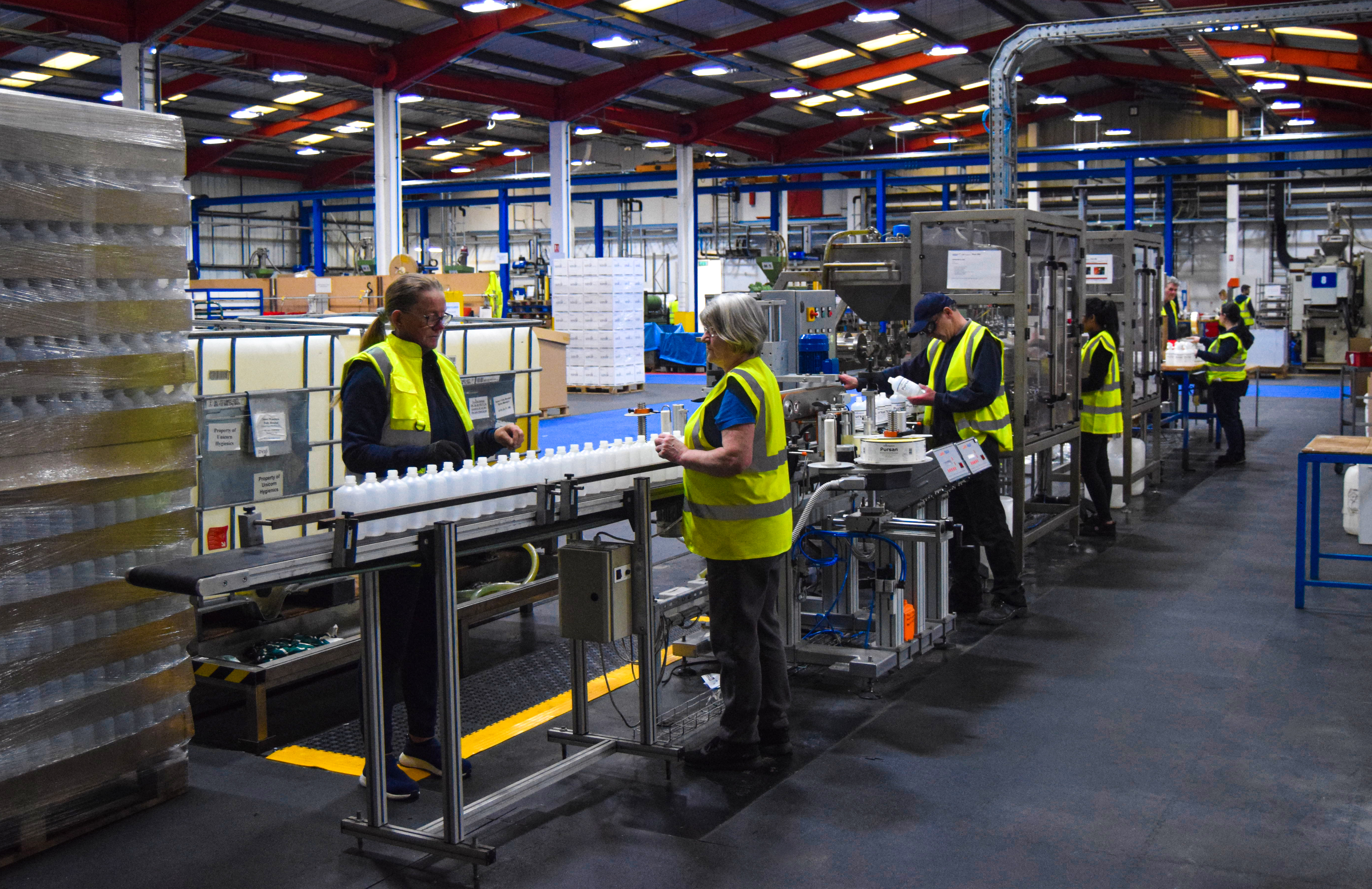 Stay informed about our products