Contact us, call +44 2892 640 827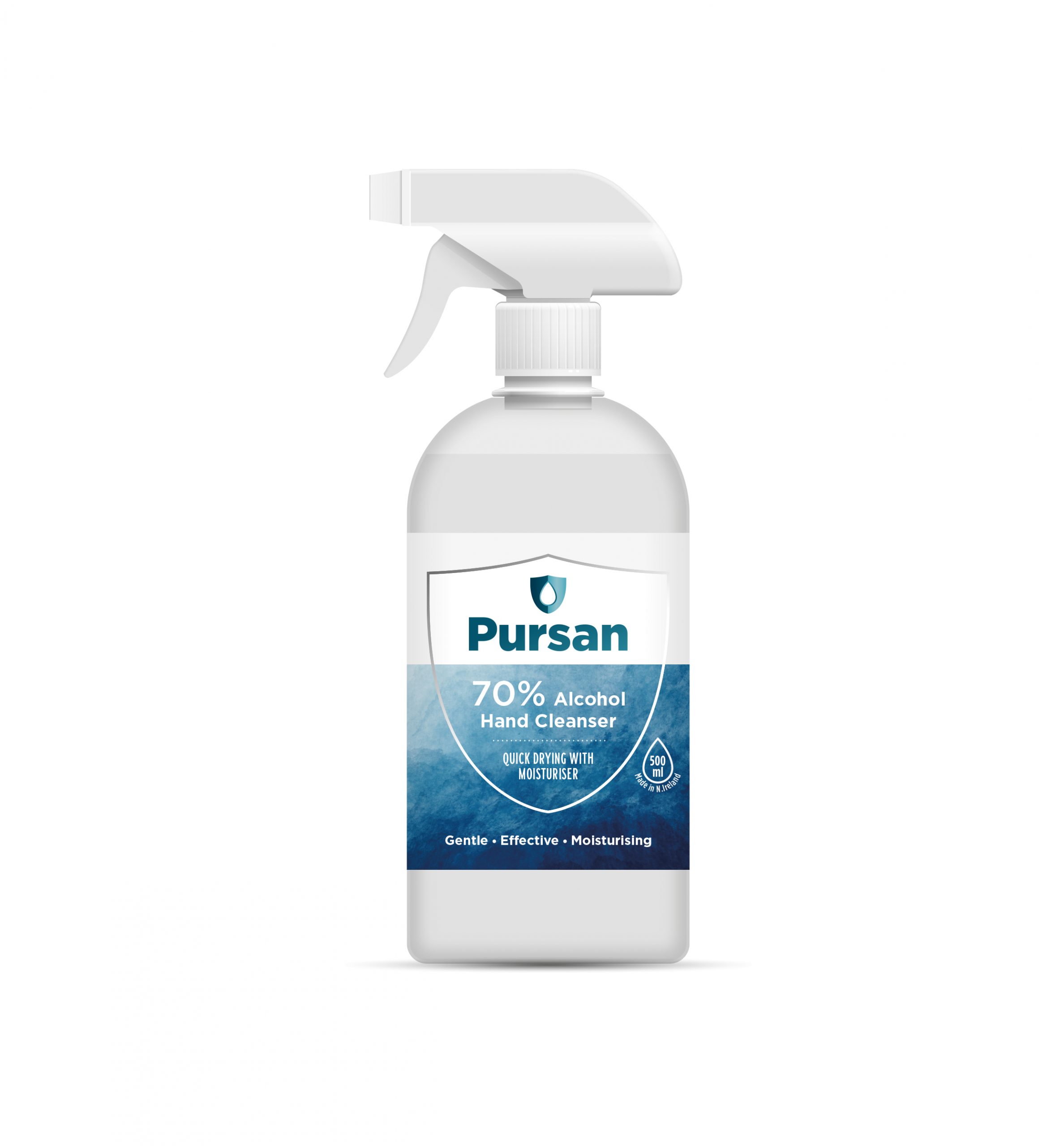 70% Alcohol Hand Cleanser
Pursan® 70% Alcohol Hand Cleanser is ideal for use in any environment where conventional hand washing is not available or simply in addition to your usual hand washing routine.
• Pursan® contains 70% Alcohol - the high-quality alcohol leaves hands smelling fresh and feeling clean with no residue or residual smell.
• Pursan® contains humectants that help moisturise hands.
• Multipurpose – can also be used as a surface cleanser.
• Available in: 1L, 500ml, 100ml or 60ml bottles.
• Manufactured in Northern Ireland to ISO 9001 & ISO 14001 standards.
Free Standing Station
Our Pursan® Stand serves to improve hygiene in the workplace and other public spaces, reminding employees, guests, and visitors of the importance of good hand hygiene.
• Dimensions (1M Tall x 13cm wide)
• Black, Steel.
• Compatible with 500ml Pursan bottle.
• Ideal for use at the entrance to your premises - anyone visiting your premises can easily and effectively cleanse their hands on entering or leaving.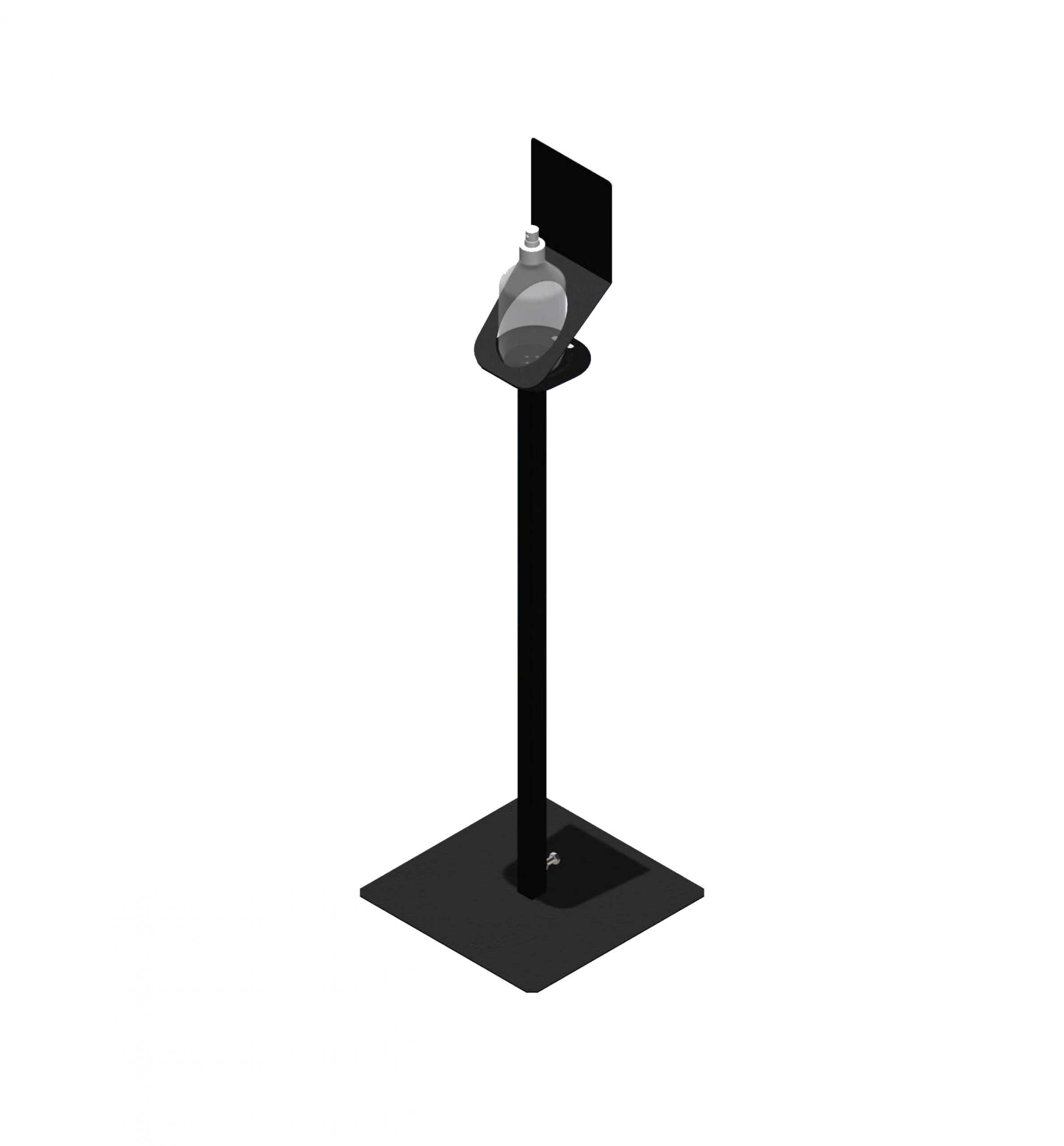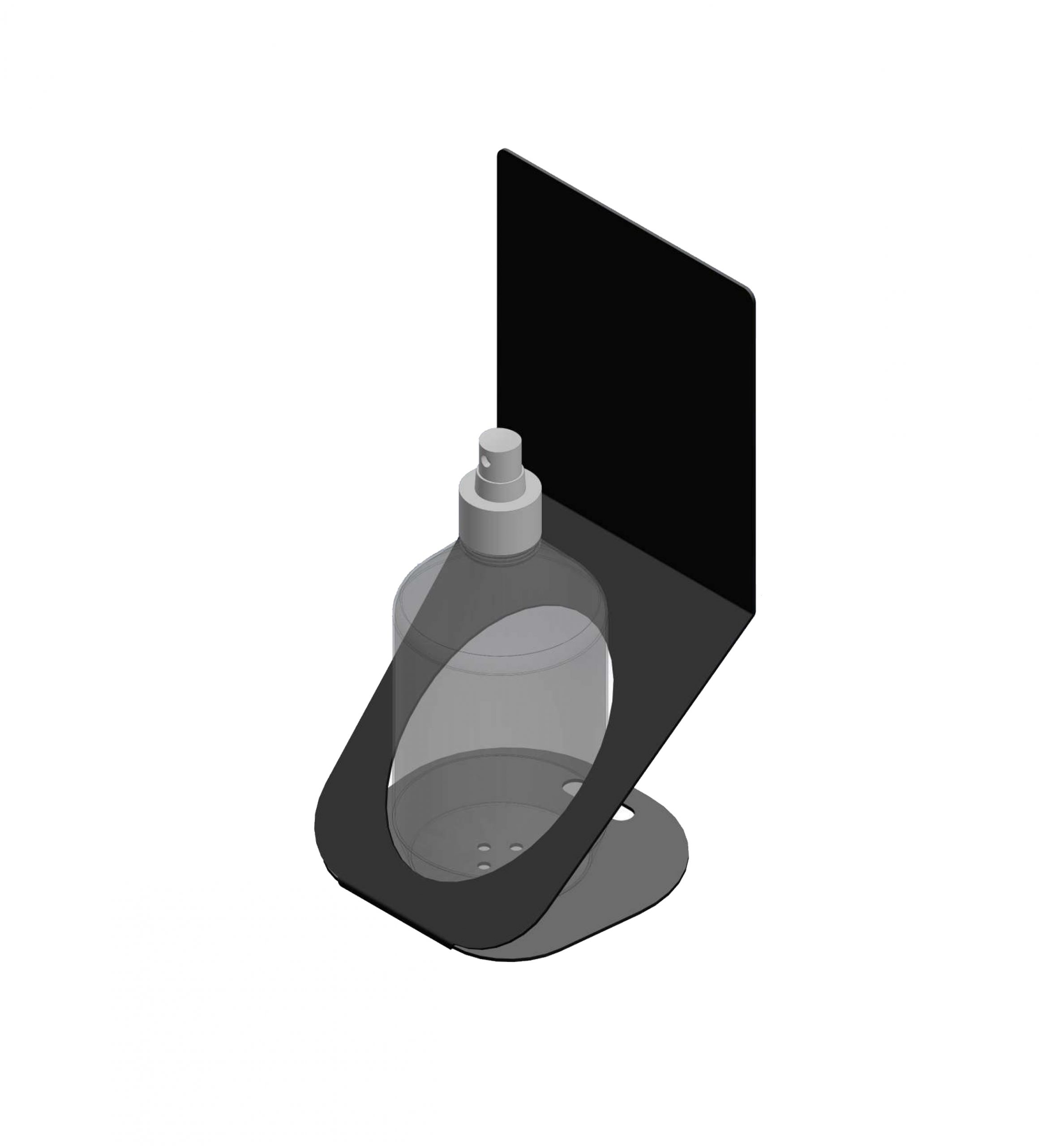 Table Top Stand
Displaying Pursan® Stands in prominent positions around the workplace not only encourages good hygiene practice but also shows that you care about the wellbeing of customers and staff.
• Dimensions (21cm Tall x 13cm wide)
• Black, Steel.
• Compatible with 500ml Pursan bottle.
• Can be wall mounted if required.
• Ideal for office spaces - these can be placed on top of desks so that they are easily within reach to spray Pursan regularly on hands + surfaces throughout the day.
Pedal Operated Dispenser
Free standing pedal operated Pursan® 70% Alcohol hand cleanser dispenser. Provides reassurance to customers and staff. Ideal for use in a wide variety of locations from shops, bars, offices, factories, restaurants, construction sites etc. Pedal operation reduces risk of cross contamination.
• Pedal operated
• Free standing
• 2.5 Litre refill reducing frequency of service
• Aesthetic design & easy to clean and maintain
• Manufactured in zintec steel and powder coated black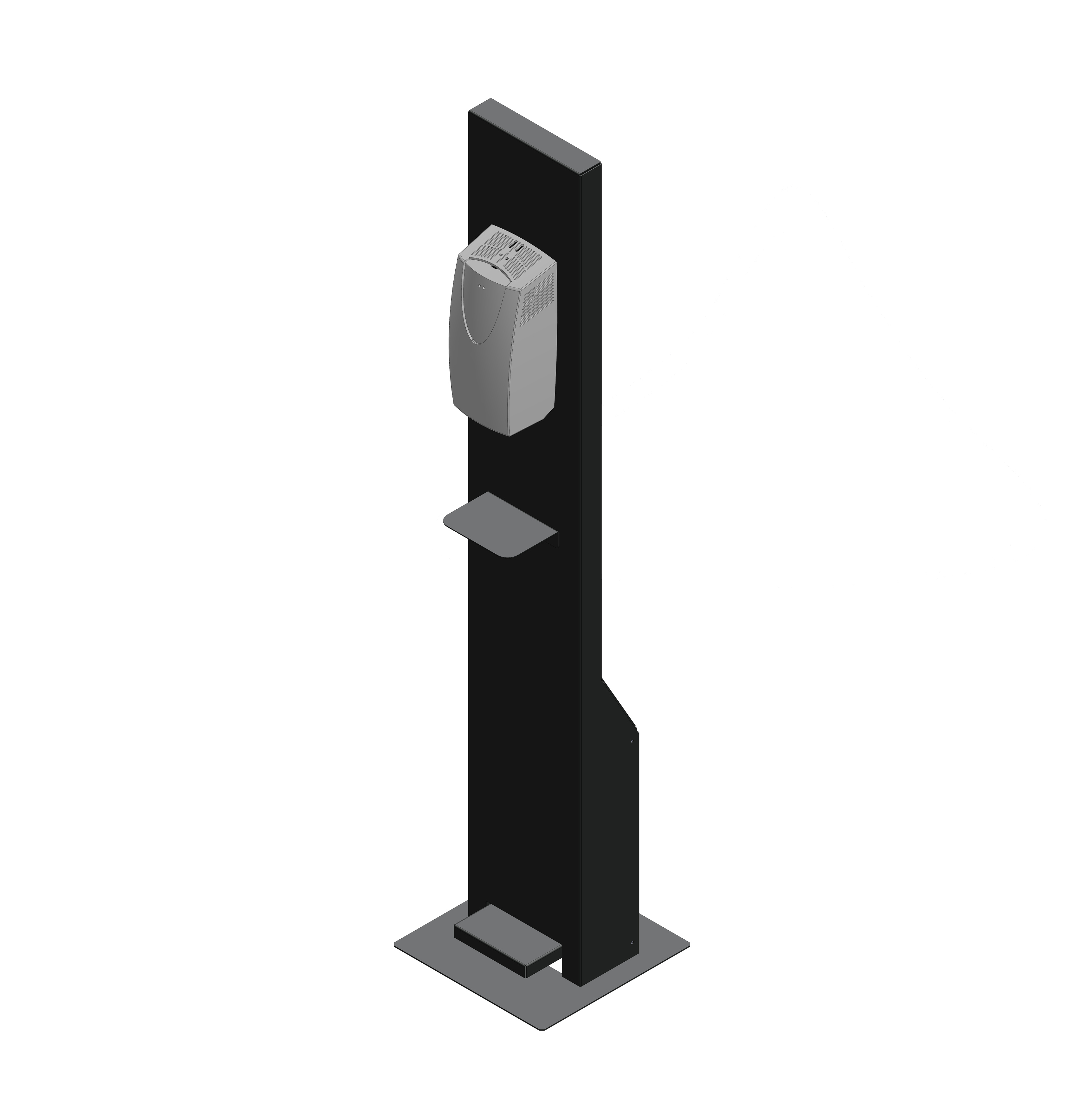 Feels good on hands - no sticky residue. We used refills so have been able to replenish our reception staff bottles when done. Cutting down on plastic waste. We were grateful to receive these from Unicorn Hygienics early in the COVID-19 pandemic and are happy with the product.

My whole family have used this product and it is amazing, it causes no damage to the skin unlike other hand sanitizers.

Pursan is a superb product. I carry it everywhere with me and would highly recommend it. I have given it to family, friend and use it for all my employees in work. They all rely on it and it gives them confidence that hands are sanitised correctly.
Stay informed about our products
---